03.11.2022. » 19:46 | ACDC
---
Launching Event - 9th of November 2022. | 11 am
---
---
It is with great pleasure that NGO ACDC and NGO AKTIV invite you to a launching event, marking the continuation of our join project Enhancing Transparency and Rule of Law in Serb-Majority Municipalities in Kosovo, financed by the Bureau of International Narcotics and Law Enforcement Affairs (INL).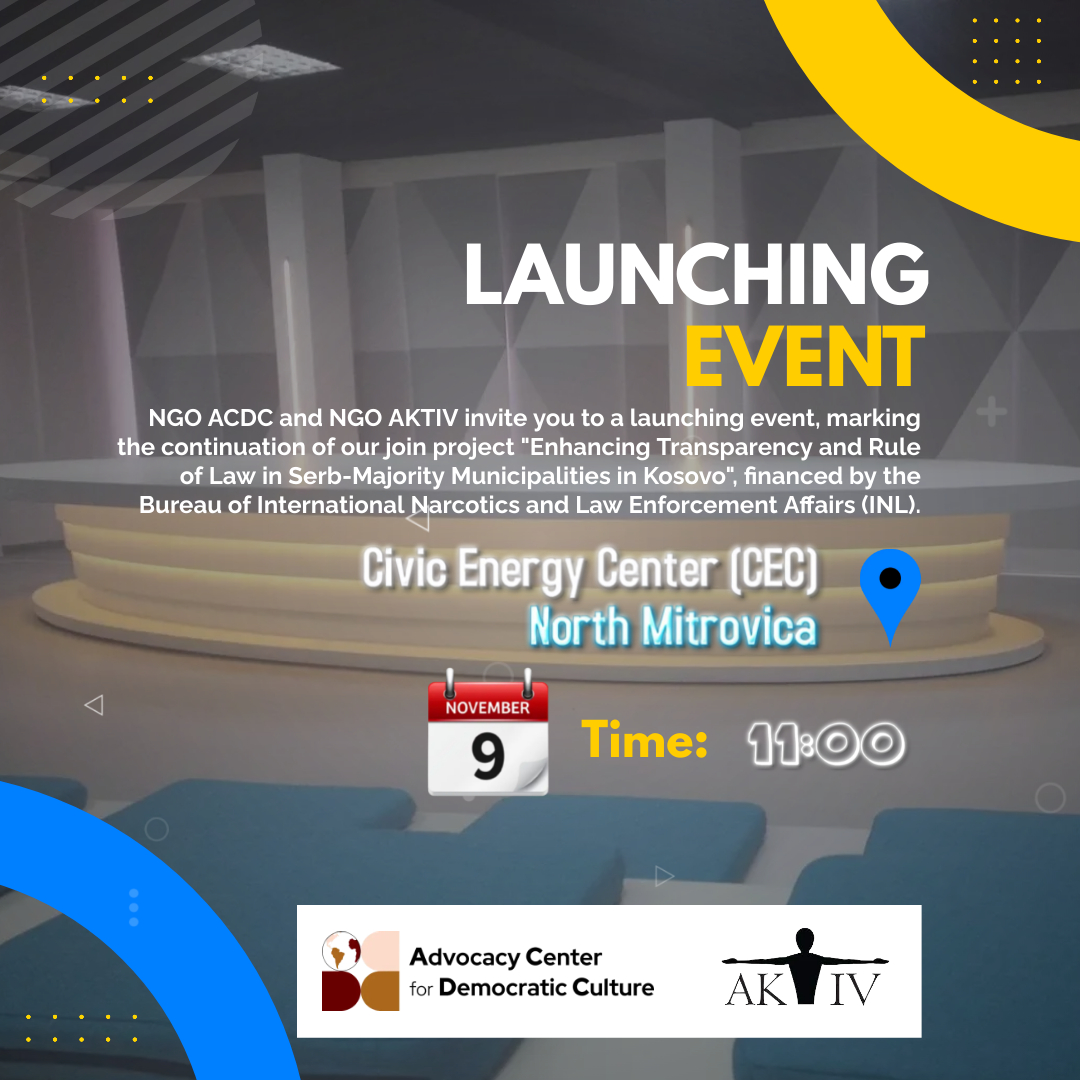 During the event, we will present project objectives, results, beneficiaries, and project activities that have been achieved and taken place over the past year, as well as the next steps planned for the coming 2022-2023 implementation period.
The project will be presented by:
Mr. Dušan Radaković – NGO ACDC executive director

Mr. Caleb Waugh – Head of the Policy office, NGO AKTIV
After brief introductions given by the above-mentioned speakers, attendees will have the opportunity to ask questions.
The event will be held on Wednesday, the 9th of November starting at 11:00, on the premises of Civic Energy Center (CEC) in North Mitrovica.
Please confirm your participation via e-mail: slobodan.stosic@acdc-kosovo.org